California State University Employees Union Chapter 304
Welcome, Union Siblings!
Telecommute Policy
SSU has opted into the Statewide agreed upon Telecommute Policy. Read the text of the policy here: CSUEU Telecommuting Program (PDF).
Meetings
Local Chapter 304 (SSU) General Membership Meetings
Meetings are normally monthly on the first Wednesday from 12-12:50 pm. Email Dennis Goss (dgoss@csueu.org) to be invited to the recurring calendar event.
State-Wide CSUEU Board Meetings
Check the CSUEU Calendar for scheduled meetings, including meetings of the represented business units.
News
Letter from State Sen. Dodd to Pres. Sakaki on the SSU Layoffs, 10-23-2020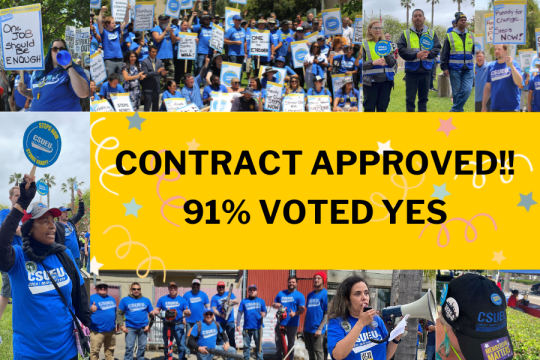 Union members overwhelmingly voted to adopt the tentative agreement. CSUEU members cast 8,612 votes with a 91.37% YES to ratify. You can read the CSUEU press release, and you can review the 2022-2024 contract (pdf).
Union-covered employees, regardless of union membership, will see the pay raise in their February paychecks. You will also receive any retroactive pay in a February check as well.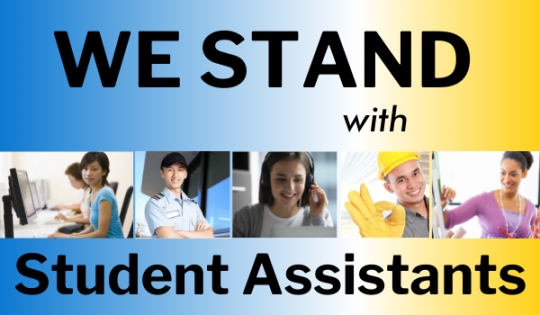 Student Assistants won the right to vote on forming their union with the California State University Employees Union (CSUEU/SEIU 2579)! By demonstrating overwhelming interest in a union election, the Student Assistants have set the stage to create the largest undergraduate working student union in U.S. history. The vote on whether to form their union will happen early in 2024.